HOW TO TAKE INSTAGRAM BLUE TICK?
Blue click means approved account on social networking sites. Having an approved and official account will benefit both in increasing the number of followers and reducing the likelihood of your account being closed. The purpose of getting a blue click is to state that the account belongs to you and that the shares are more realistic. Although this is much more useful for the calculation of famous personalities, everyone has the right to receive blue clicks. That's why many people ask how to get instagram blue click.
WHAT YOU NEED TO KNOW WHEN TAKING INSTAGRAM BLUE TICK
All social networks have a blue click event. If we choose the hardest among them, Instagram takes the first place easily. There are points that you need to pay attention to blue click removal process which is very difficult. These points are;
Having a famous person or a very popular account on Instagram will make you stand out.
Continuous activity is required in your account. It is also true that your shares are of good quality.
It will be very useful to work with a digital agency about sharing and using your account.
You must have at least one share in your account and your profile must not be a private account.
All information about your profile must be entered.
General interest accounts are not verified, so you need to have a real and unique account.
If there is a digital agency that you have worked with, you should definitely question whether the agency is reliable. Check for an account where they can get a blue click before.
INSTAGRAM BLUE CLICK STEPS
If you want to get a blue click and you think you have fulfilled the necessary conditions, you can try your luck by following the steps below.
Log in to your account through the mobile application to get a blue click.
After logging in, go to the settings tab.
There will be a button on the Settings tab that says Request Verification. You can request verification by clicking this button. Here, after your account is examined, you will be informed whether or not your account will be given a blue click.
In order to speed up and approve this process, you also need to take and send the ID photo given on behalf of the institution if there is a driver's license, identity document or a government institution you work with.
2020-02-12 09:12:59
Other posts you may be interested in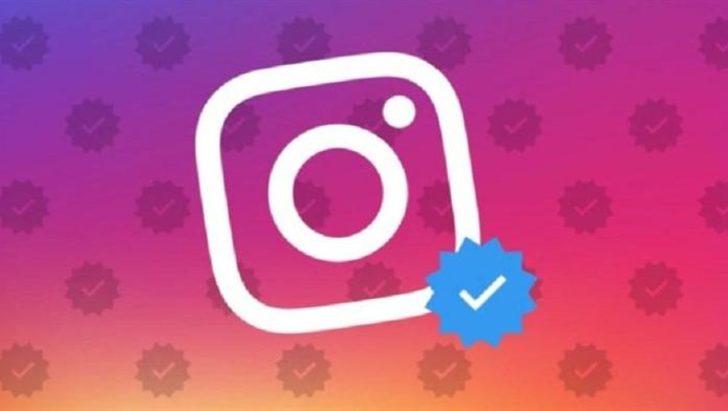 Fenomen with the most followers Instagram accounts
In this article, we will share the list of Instagram accounts with the most followers 2020 with our readers. All of the names on our list consist of world famous figures. In other words, a name that has
WHAT IS INSTAGRAM DM (DIRECT MESSAGE)?
The message that the profiles on the Instagram send to the person, together with their Instagram posts, stories and texts, is called a direct message. Today, all of the boutiques on the instagram carry
New feature comes to Instagram
A special message (DM) feature is available on the version of Instagram, accessed via the web page. The biggest complaint of the masses working with computers, in particular, was the lack of a private