New feature comes to Instagram
A special message (DM) feature is available on the version of Instagram, accessed via the web page. The biggest complaint of the masses working with computers, in particular, was the lack of a private message (DM) option for Instagram accounts accessed via the browser or computer application.
According to Facebook's statement; The tested feature will allow people to text on the browser. If the test steps are successful, the feature will be available for use.
4 new features to Ingstagram
According to what was announced by Instagram in the past months, it was clear that a new set of features would come. According to news released today, Instagram will release 4 new effects for the Boomerang feature.
In the summer of 2019, Instagram announced new effects and features for Boomerang and made them available to some users for testing only. A video about these new features has emerged and it became clear what the features are.
Instagram, who does not want to stay behind TikTok's rapid progress in video; It offers SloMo, Echo, Duo and Trimming features for its users.
The feature named SlowMo reduces the speed of Boomerang by half and plays it in a slow motion.
The Echo feature adds a translucent trace to the background of something moving, thereby revealing motion blur.
Duo can both speed up and slow Boomerang. Thus, an effect effect called glitch and texture appears.
Trimming is a feature that allows you to cut and shorten Boomerang as you like.
2020-02-17 16:58:11
Other posts you may be interested in
Instagram Trends
Instagram, which is the largest social network in terms of visual sharing, continues to be the leader in being the visual sharing area of ​​millions of people in thousands of different fields. It is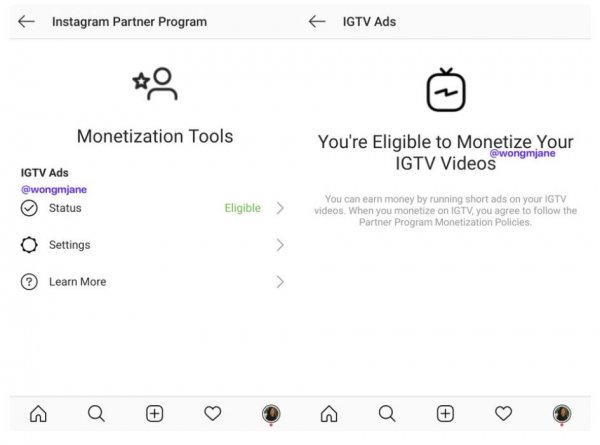 Instagram will allow you to earn money from IGTV videos
According to new information, Instagram can share some of its 20 billion $ revenue with its users. Jane Manchun Wong, a reverse developer of apps to reveal unpublished features, found that Instagram
Statistics and advertising feature for Instagram Story!
Now on Instagram, he will be able to advertise for the Story feature and also see his statistics. Mark Zuckerberg became a trading area in Instagram after purchase. Instagram Stories use 350 million people